THERMAL UNDERWEAR
Home > Notices >
'One Night - Two Plays!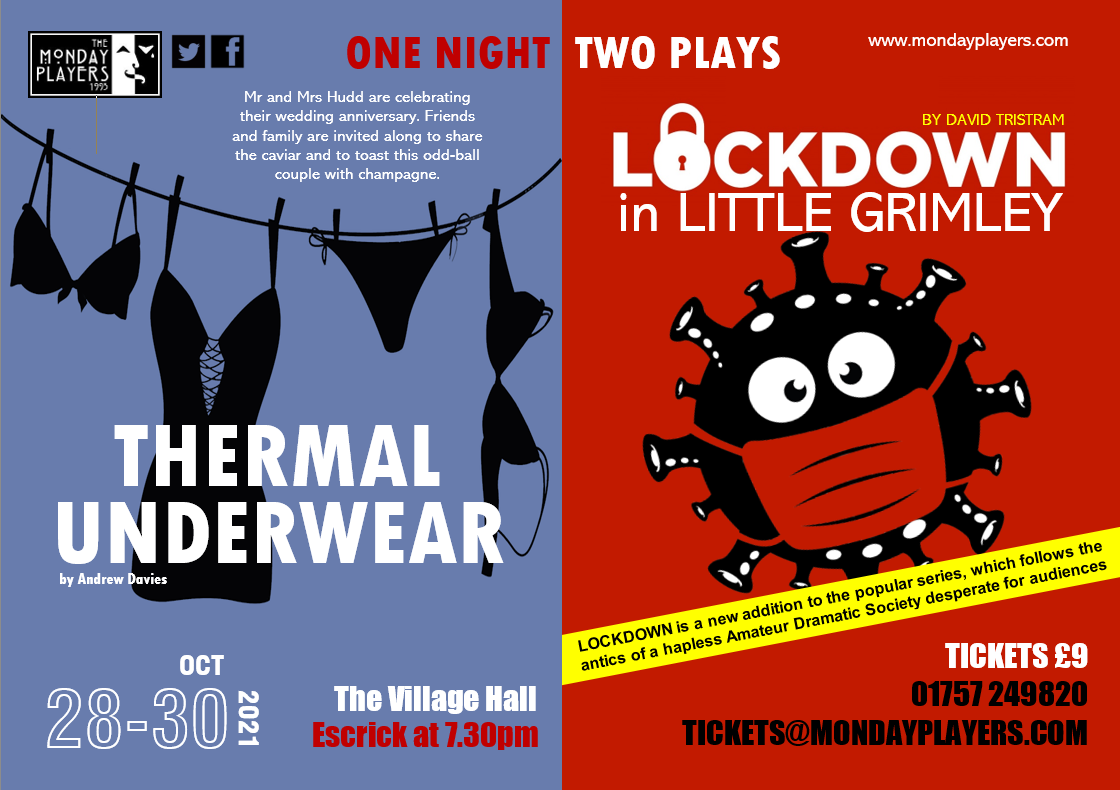 by Andrew Davies
Mr and Mrs Hudd are celebrating their wedding anniversary at a friend's house. Friends and family are invited along to share the caviar and to toast this odd-ball couple with champagne. However a creaking floorboard, a leaking pipe and the odd behaviour of the party members makes the day most memorable - for all the wrong reasons.
LOCKDOWN IN LITTLE GRIMLEY
by David Tristram
LOCKDOWN is a new addition to the popular Little Grimley series, which follows the antics of a hapless Amateur Dramatic Society desperate for audiences. In a time of lockdown,the Chairman Gordon calls an emergency meeting, complete with social distancing, to discuss his idea for their next production when restrictions ease.
Thursday 28th, Friday 29th, Saturday 30th October 2021 at 7.30pm

The Village Hall, Escrick
Tickets £9

Tickets available from:
Monday Players Members
01757 249820
Further details on the production are available on our website: http://www.mondayplayers.com/