Diamond Jubilee
Home > Village >
On June 4th 2012 the village held a series of events to mark the Queen's Diamond Jubilee. These were:1.30: Children's Parade through the village, dressed as royalty.2.30: The Escrick Games - on the Village Green between teams made up from the streets and groups from the village.4.00: Tea dance in the Village Hall.7.30: Evening Grand Gala, with live band and fireworks.The day was a great success and was very well supported by a wide cross-section of the community. The pictures here celebrate the event and may be downloaded free of charge.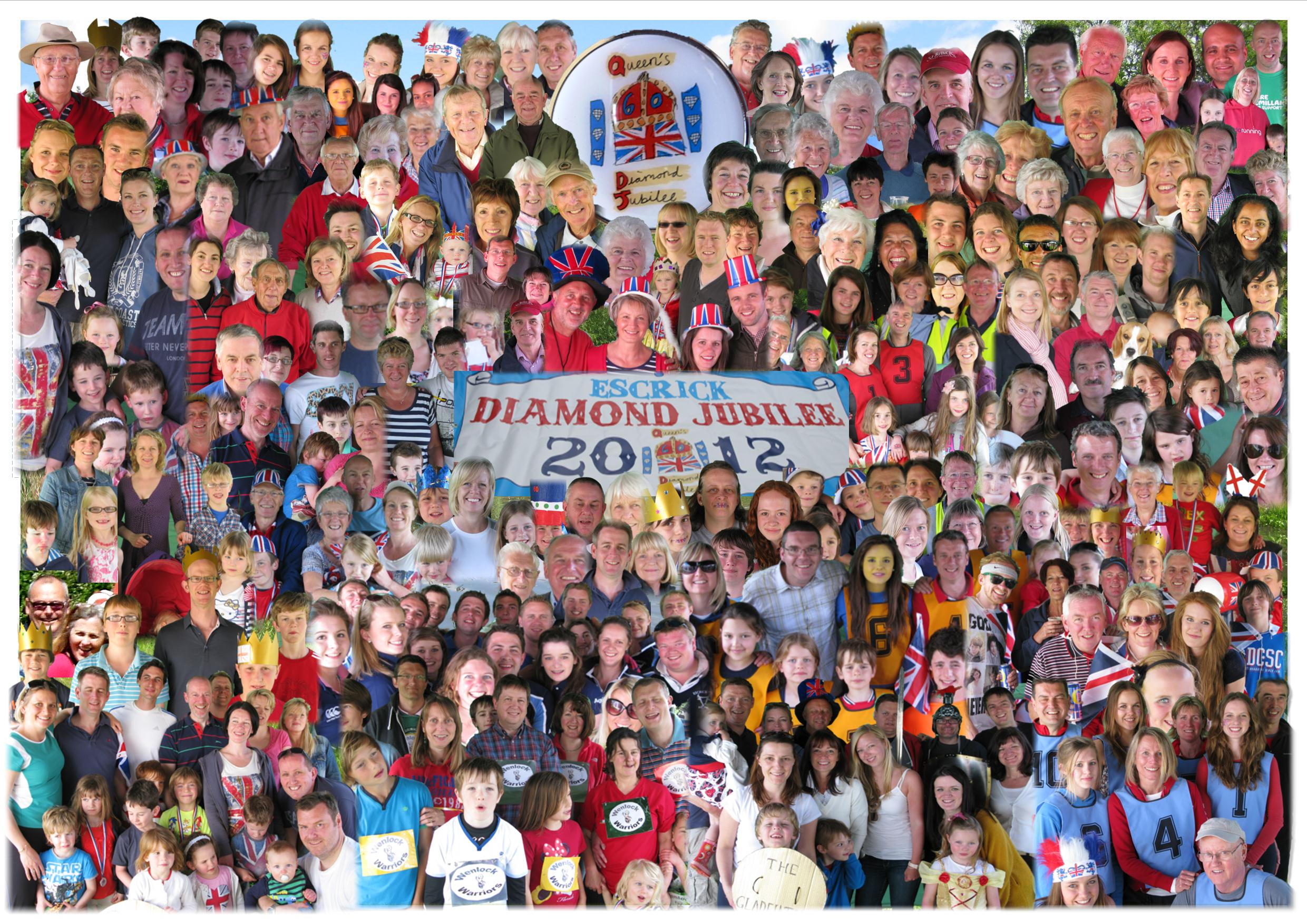 This is a collage of all the people that attended the Escrick Games and came into the Gazebo where Robert Hardcastle was taking pictures. You can click on the picture to enlarge it.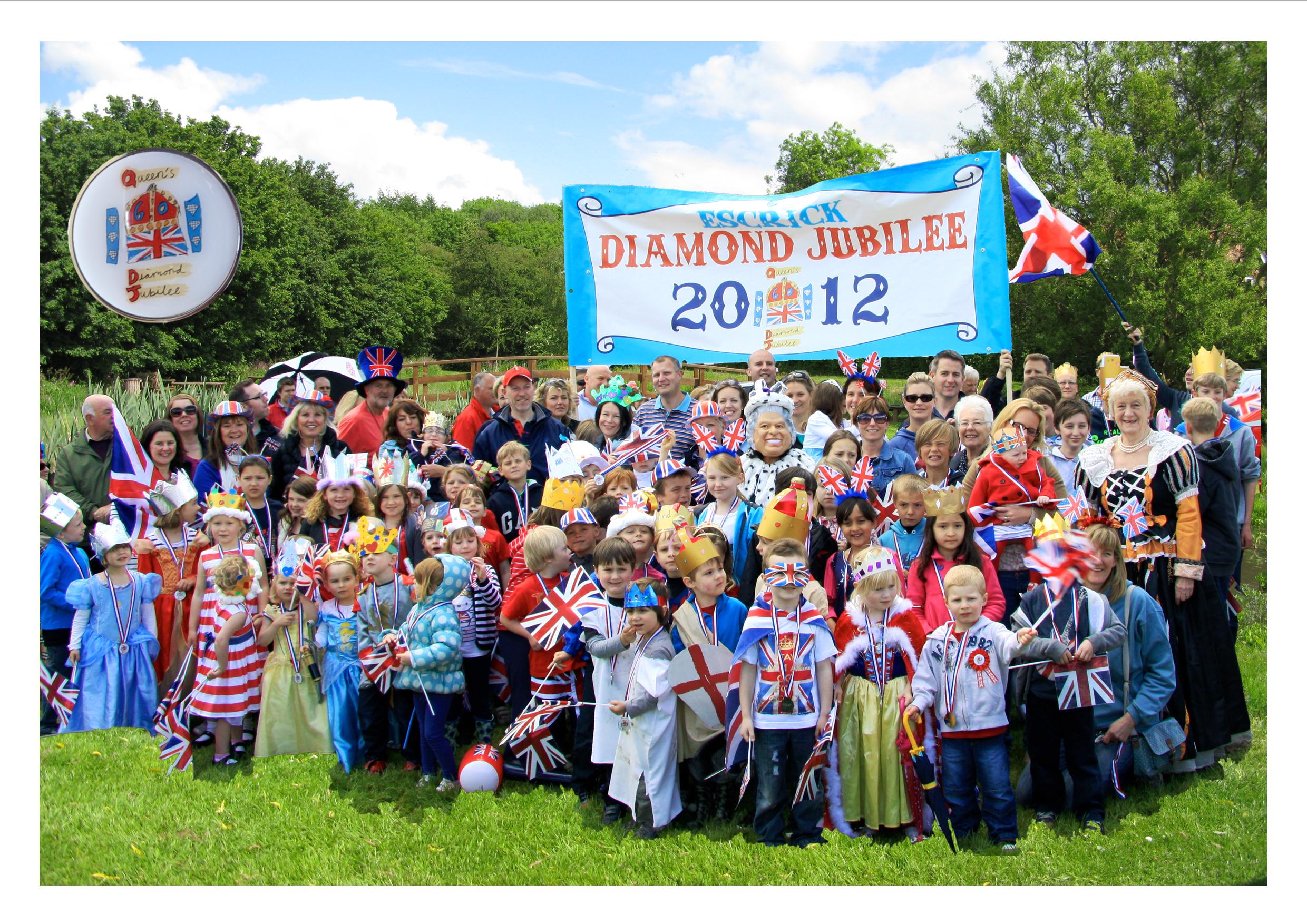 This is a picture of the Children's Parade, with a background of the Village Green . You can click on the picture to enlarge it.
DIAMOND JUBILEE MONTAGE SOUVENIR PICTURES
The Diamond Jubilee Montage is made of of 65 individual pictures, which we have made up into small souvenir pictures. these can be seen or downloaded from this link.
In addition to Robert Hardcastle's excellent work as our official photographer, we had many other people capturing images from the various events of the day. We have put together a selection of these which can be seen by following this link. They may be downloaded free of charge.
We would like to thank Chris and Reg Barkess, Lucie Barrass, David Hannaway and Sally Wade for their contributions