Sign-up for email updates
You can now sign-up to receive email alerts for notices or changes to our website.
(we won't use your email address for anything else)
Other news feeds
North Selby Mine - Leisure Development
published on 7th Sep 2018 (updated on 11th Sep 2018)
Harworth Estates Investments Limited are proposing the potential redevelopment of the former North Selby Mine site to a leisure development comprising of a range of touring caravan and glamping uses, static caravans and self contained lodges with associated facilities.

They are holding a public meeting at: Escrick & Deighton Village Hall on Monday 24th September from 3pm – 6.30pm.
Updated: A link to the relevant planning documents on City of York Council website is here
Many residents will be aware that the site currently has permission for the development of an anaerobic digestor.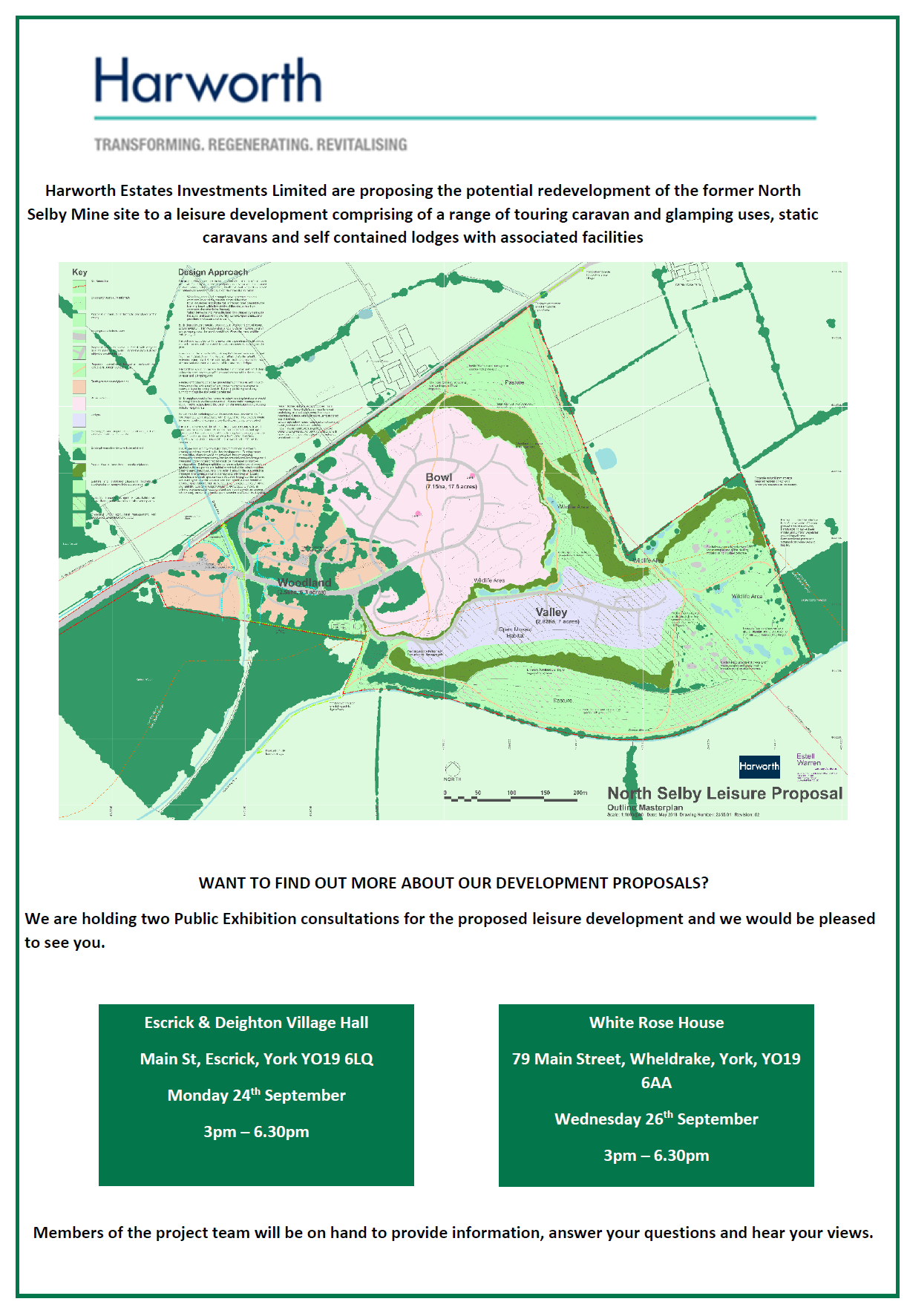 >
Showing notices 1 to 1, of 1
1