Vacancy for Parish Council Clerk
published on 29th Aug 2019
Escrick Parish Council – Selby District

Vacancy for Clerk and Responsible Financial Officer
Escrick Parish Council seeks a highly motivated, enthusiastic person to take on the post of Clerk to the Council and Responsible Financial Officer.
We are an active Parish Council that meets monthly; is developing a Neighbourhood Development Plan; proactively responds to planning consultations; oversees the village green and playing fields; and invests in amenities such as new street lighting, dog waste bins, a vehicle activate speed sign, and a traffic light scheme.
The post is part time, average 6 hours per week. Working mainly from home, the hours of work are generally flexible except for attendance at meetings.
Salary on pay scale LC2 (points 18-23) dependent upon qualifications and experience (2019 rates: £12.89 per hour rising to £14.03 based on experience and performance).
Must be well organised, able work from own initiative, computer literate and available to attend Council meetings in the evening of the first Monday of each month.
Duties will include: General administration; managing finances; managing suppliers; compiling and publishing agendas; minute taking; managing correspondence; ensuring compliance with legislation and adopted policies; implementation of the decisions of the Council.
The role suits either someone with good local knowledge willing to learn the role of Clerk, or an experienced Clerk willing to develop good local knowledge.
Training in all aspects of local government administration, leading to CiLCA qualification will be provided if required.
The application form, job specification and personal specification are available from:
Richard Rowson, Chair, Escrick Parish Council,
E-mail: chair@escrick.org / Phone: 07771 664897
Closing date for applications: Friday 20th September.
>
Missing Cat - Aug 2019
published on 14th Aug 2019
Missing Cat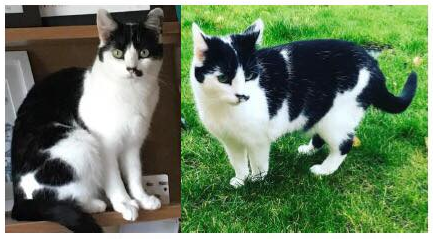 Last seen Fri 9 August near the Black Bull Pub
She's called Luna and responds to her name
She's small, black & white, and has a black smudge to the side of her nose
She's quite a chatty cat, so will meow at you.
She's neutered, vaccinated and microchipped.
If seen, call or text Tristan on 07921 824085
>
Reports of tampering with post
published on 14th Aug 2019
We have received reports from Riccall that some residents with external mail boxes believe that items of mail have been taken from the mail boxes. These items of post have then used to apply for multiple credit cards.
Residents with external mailboxes are asked to be vigilant, particularly if they think that letters such as bills or bank statements might be missing.
It is believed that the suspect may pretend to be delivering leaflets. Residents are asked to be on the lookout for suspicious behaviour around mail boxes.
>
Escrick Park Events 2019
published on 2nd Aug 2019
Please be advised of the following events taking place at Escrick Park this summer:
2nd - 4th August : Motorcycle Action Group Yorkshire Pudding Rally. This is a ticket holder only event. http://www.mag-uk.org/en/event...
30th August - 1st September Classic Volkswagen Field of Dreams event. Tickets are expected to be available on the gate. http://www.classicvolks.com/vw...
>
Escrick Parish Council - August update
published on 1st Aug 2019
The following notice appeared in August's Parish Magazine
Escrick Parish Council:

Highways:
A19/Skipwith Road junction scheme: Thank you to everyone who took part in the consultation. Councillors debated the scheme on 1st July, including the findings of the precept increase consultation, and resolved to apply to the Secretary of State for authority to borrow the funds to finance the scheme. This is the first of a number of steps that have to happen before the scheme can go ahead, these include receiving the permission to borrow, applying for the loan itself, placing the order with North Yorkshire highway, who in turn will need to do a consultation on the scheme design. More: escrick.org/council/a19-consultation-results/

Skipwith Road speeding: The Parish Council has agreed to buy a portable vehicle activated speed sign which can be moved between different locations in the Parish. It was agreed that the initial location should be Skipwith Road in the vicinity of the Carr Lane junction. A contribution to the cost of the sign and mounting post is expected from the County Councillor's highways budget.

Planning:
Former North Selby mine site: At the time of writing the planning authorities are still considering the application. Highways England has however placed a 'notice of non-determination' on the application. This means that the planning authorities cannot grant permission for the scheme until Highways Englands' concerns which primarily relate to the impact on the A19/A64 junction have been adequately addressed.

Former Stillingfleet Mine site: We have been advised that planning officers will be recommending that the application for a waste sorting site is declined.

Escrick brickworks tip variation: At the time of writing there is no further update on the application to extend the volume of waste to be deposited at the site.

Clay extraction west of business park: A planning application for clay extraction is expected over the summer.


Get involved:
A few people have commented recently that they feel that they don't have visibility of issues being considered by, nor the opportunity to contribute to decisions being made by the Parish Council. We do try to summarise all the key issues that we are working on in this monthly update, and there is a lot more information including agendas and minutes on our website (escrick.org). Please don't feel that you can only share your views when there's a formal consultation. If you see a topic that is of interest to you, please just contact us.

We currently have three vacancies for Parish Councillors. Please contact us if you might be interested or want to understand more about what is involved.

Parish Council meeting dates: 2nd September, 7th October, 4th November, 2nd December. All meetings at 7.30pm at Escrick & Deighton Club. Public welcome. Contact: Chair (Richard Rowson), chair@escrick.org; Clerk (Helen Guest), clerk@escrick.org; Website: escrick.org
>
Escrick's 2nd Scarecrow Festival
published on 31st Jul 2019 (updated on 2nd Aug 2019)
This notice contains images that may not be suitable for users of assistive technology.
Notices are received from a range of different parties and are not always provided in a format suitable for assistive technologies.
Request an accessible format.
Saturday 21st - Sunday 22nd September. 11am - 3pm.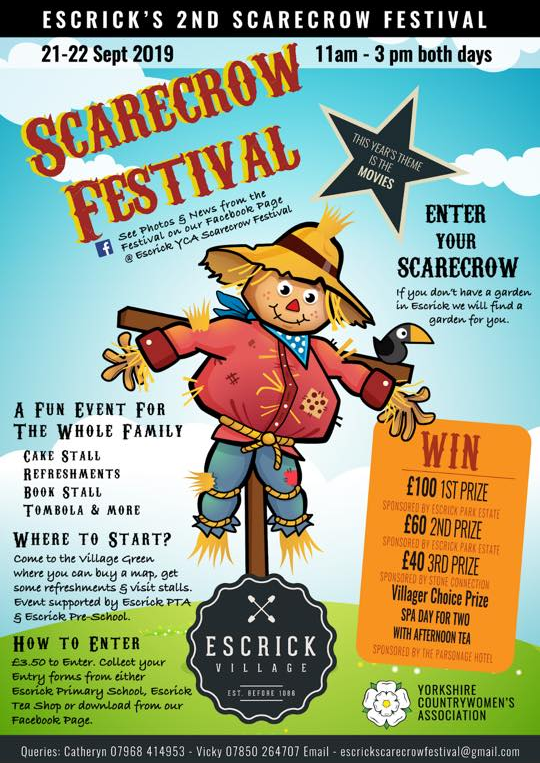 >
Temporary closure - Main St - 29th July to 2nd August 2019
published on 26th Jul 2019
This notice contains images that may not be suitable for users of assistive technology.
Notices are received from a range of different parties and are not always provided in a format suitable for assistive technologies.
Request an accessible format.
Northern Powergrid will be installing a new electricity supply to the new houses adjacent to the beck / Runmidd.
This will require digging a trench for a new cable across the road in the vicinity.
Northern Powergrid have been granted a 5 day closure to undertake the work from 29th July to 2nd August, albeit it is likely that the work will not take the full duration of this time.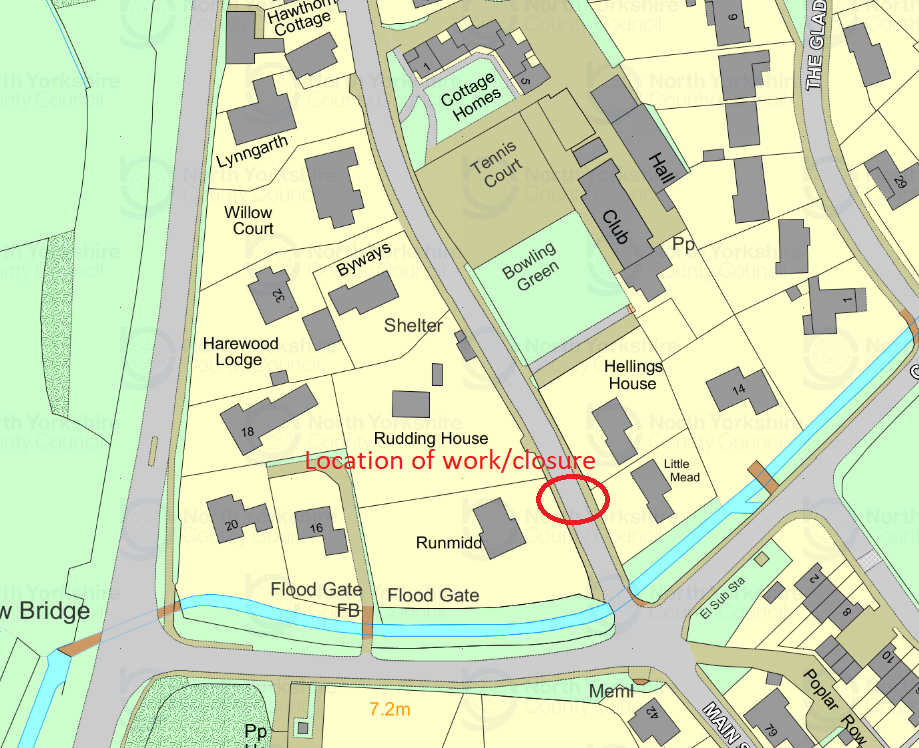 >
Missing Jack Russell terrier
published on 15th Jul 2019
This notice contains images that may not be suitable for users of assistive technology.
Notices are received from a range of different parties and are not always provided in a format suitable for assistive technologies.
Request an accessible format.
Fudge is a lovely 15 year old wire-haired Jack Russell terrier who is madly missed by owner Gilly after he went walkabout on June 26th in Wheldrake near York. He's very deaf, doesn't take kindly to other dogs and is mistrustful of small children. But he is Gilly's much-loved constant companion and we have to find him. Share like mad please! He has been seen in Escrick in the woods near the playground.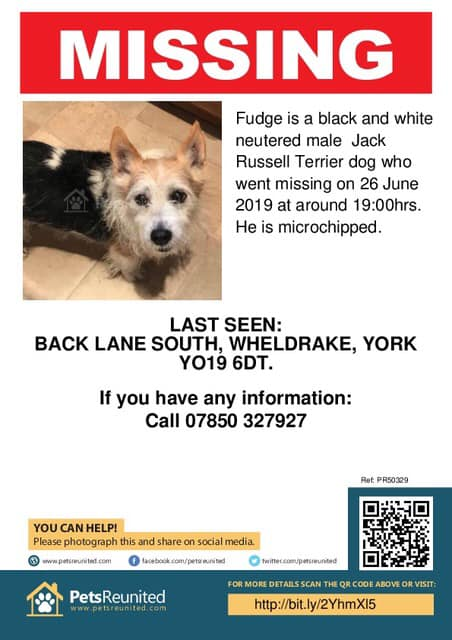 >
PLANNED ROAD CLOSURE : Road from Thorganby to Wheldrake
published on 4th Jul 2019
The Closure will be in place for a period of 26 days between 29th July 2019 and 23rd August 2019

The Road Closure and any associated Diversion Routes can be viewed using this URL link https://roadworks.org?tm=114132909
Regards
North Yorkshire County Council
>
Escrick Parish Council - July update
published on 1st Jul 2019
The following update appears in July's edition of the Parish Magazine
Escrick Parish Council
Highways:
A19/Skipwith Road junction scheme: Thank you to everyone who took part in the consultation. By the time this edition of the Parish Magazine arrives through your letterbox we should know the outcome of the consultation, and the Parish Council is expected to decide at July's meeting whether or not to apply to the Secretary of State for authority to borrow the funds required.

Additional street lighting: As resolved at March's meeting, two additional street lights have been installed on Main St to address concerns from residents about the dark spots. However, the Parish Council has received a complaint from some residents of Main St seeking the removal. The complainants believe that the lighting is unnecessary; inconsistent with the area's Conservation Area status; and that the Council had not adequately consulted residents of the village on the topic. At the time of writing the complaint remains unresolved.

Hedges, bushes and other foliage: It is that time of year again when the greenery of our village is growing rapidly, and we have started to received the annual complaints about foliage obstructing pavements. Please can residents ensure that foliage outside their property does not obstruct pavements. Can householders located at junctions be particularly mindful of any hedges that might obstruct visibility from the junction.

Planning:
Former North Selby mine site: At the time of writing the planning authorities (City of York and Selby District) are still considering the application. There has been additional consultation on the highways impact of the proposed development.

Former Stillingfleet Mine site: We have been advised that planning officers will be recommending that the application for a waste sorting site is declined.

Escrick brickworks tip variation: At the time of writing there is no further update on the application to extend the volume of waste to be deposited at the site.

Clay extraction west of business park: A planning application for clay extraction is expected shortly.


Locality funding:
County Cllr Musgrave has a small locality budget to fund community initiatives within his ward. Eligible schemes are typically £500 - £2000 in size and of community benefit. Any local groups that have initiatives that may benefit from funding are encouraged to contact either the Parish Council or Cllr Musgrave directly.

Speeding / traffic noise:
North Yorkshire County Council have established a new scheme whereby Parish Councils can purchase portable 'vehicle activated speed signs' (the signs that alert when a vehicle is over the speed limit). The signs are designed to be used on a part-time basis across a number of different locations. The Parish Council has resolved to request a site visit from NYCC to evaluate potential locations.

The Parish Council has also been pursuing a number of avenue to encourage motorbikes to take alternative routes avoiding the village, and is to approach NYCC about potential signage on the approach to the village.

Parish Council meeting dates: 1st July, 2nd September, 7th October, 4th November, 2nd December. All meetings at 7.30pm at Escrick & Deighton Club. Public welcome. Contact: Chair (Richard Rowson), chair@escrick.org; Clerk (Helen Guest), clerk@escrick.org; Website: escrick.org
>